On Thursday, the 17th of November, 2022
Hoodies were distributed to our students to add onto their school uniforms.
This is a timely gift to our students, as Winter approaches. The kids were thrilled with their new, trendy, blue sweaters to match their uniforms and will be using it to keep warm!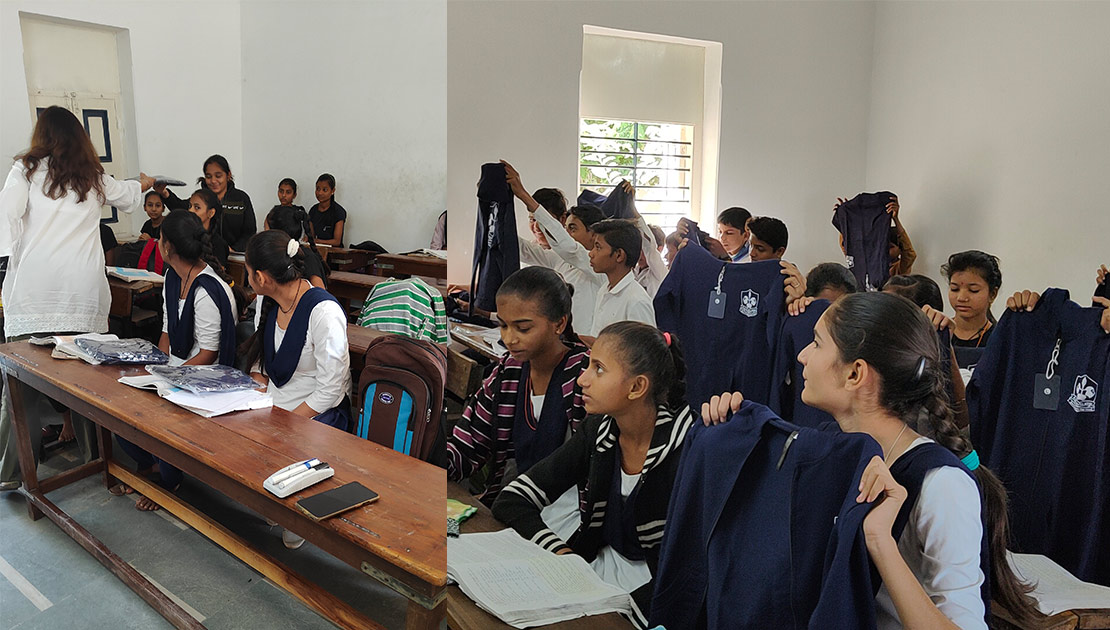 On Wednesday, the 16th of November, 2022
Decathlon, India, the sports brand, visited our school to meet and motivate our children as well as deliver diverse sports equipment that will be put to great use by our students.
They played games like Football and Ultimate Frisbee with our kids, coached them in drills and told them about all the potential careers and opportunities that would open up to the students if they pursued Sport.
The members of Decathlon - Mr. Prince Roy, Mr. Pavan Ramanuj and Mr. Nisarg Suchak - who visited us, even told our students that they will themselves provide the openings to jobs and placements related to Sport to them.
Additionally, they have decided to turn this into a long-term association with our students and village children, where they will visit, coach, support and motivate regularly.